HydroHub is a decision support tool that monitors and forecasts the conditions of surface water bodies (reservoirs, lakes, rivers, estuaries, and coastal oceans) to inform the management of water supply, water quality, pollutant spills, flooding, and environmental flows. HydroHub comprises of a visualisation interface, manages historical and real-time water resource data, and computes decision support indices. HydroHub provides the user with an intuitive platform to analyse data, develop models, run model scenarios and create end products for print reporting, online pages and presentations (including animations, GIS resources and statistical analysis).
Some of the specific HydroHub capabilities include:
Data importing
Database management
Connection to external databases and data files
Data processing
Run AEM3D for hind-cast, real-time, forecast and scenario simulations
Customised scenario simulation 'wizards'
Run catchment model simulations
Generate statistical indices
Statistical analysis
Visualisation of data and model results
Integrated GIS capabilities
Web posting of summary status reports, simulations, and alerts
Web posting of figures and reports
Task scheduling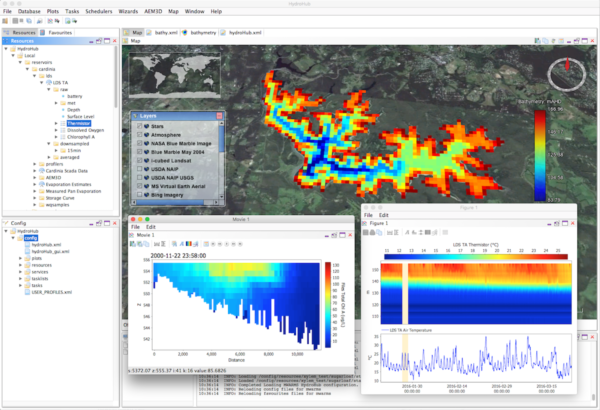 Close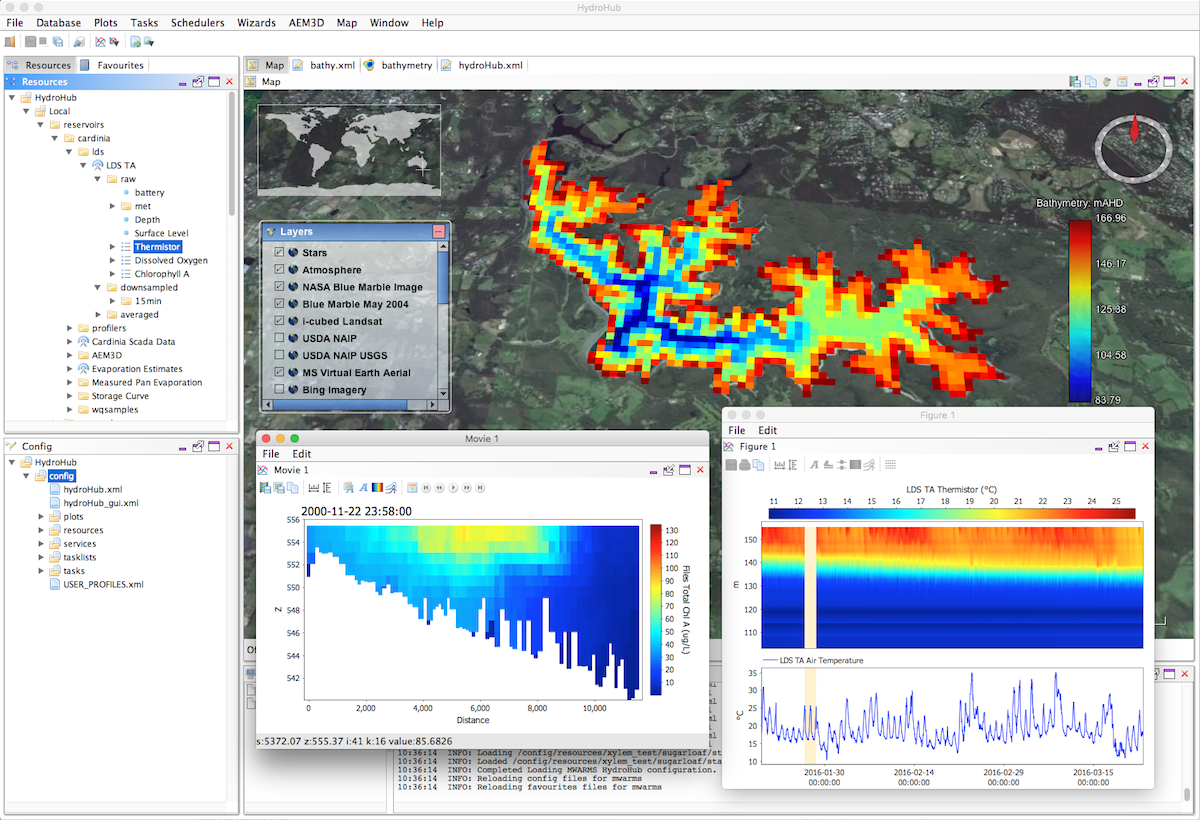 The intuitive HydroHub Graphical User Interface
Advantages
HydroHub provides a number of key advantages for water resource managers. These include:
Visualisation of the current state of real-time monitoring equipment;
Automated reporting of monitoring failures or significant events;
Ability to run sophisticated meteorological, catchment and water body models to predict how and water quality; and
Ability to simulate and optimise the impact of management decisions before implementation.
Hydronumerics is able to provide high-quality and tailored solutions to a broad range of clients because we have the capacity to customise and develop new software products within our organisation. Our water resource engineers understand the water resources challenges and have the skills to translate solutions directly into software products that have lasting value.
Hydronumerics works with clients to configure and maintain HydroHub installations and undertakes developments and training to fulfil client requirements.
HydroHub includes a range of flexible data importing routines to allow reading and storing of data collected by in-situ monitoring equipment. Data can be imported from:
Delimited text files;
Excel spreadsheets;
Water column profiling instruments (including Hydrolab, Seabird and YSI profilers);
Lake Diagnostic Systems;
The system can obtain data files via direct IP connection, FTP, SFTP or HTML.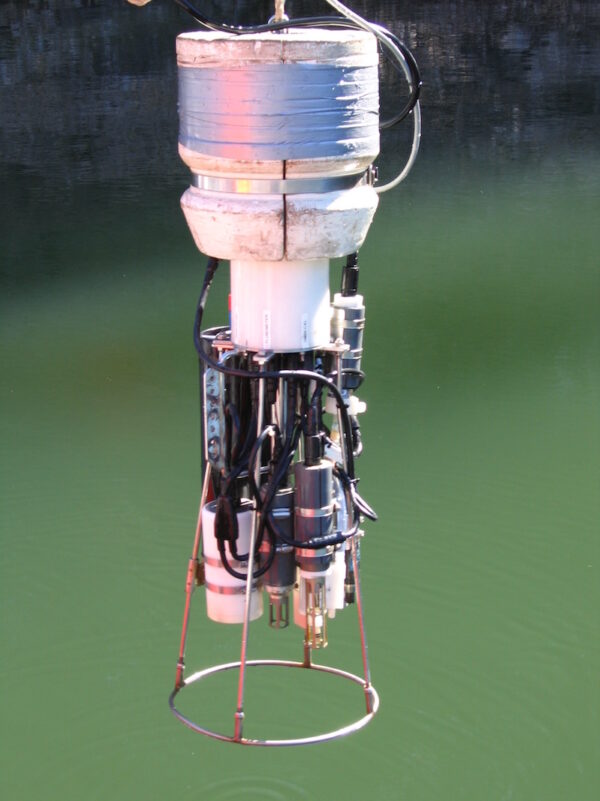 Close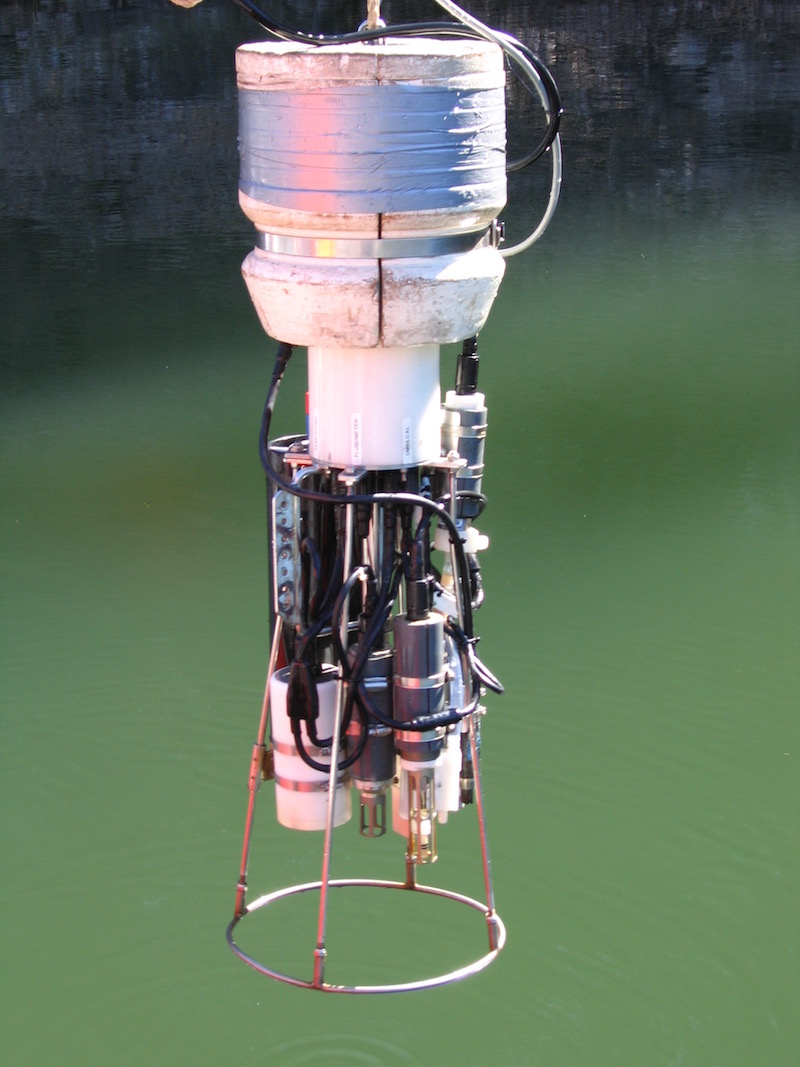 Water Quality Profiler
If you're all ready using Aquatic Informatics Aquarius or OSIsoft Pi or have your data in a bespoke SQL Database System HydroHub can connect to it. Once configured HydroHub can use these data sources to force numerical models or for plotting or data processing.
Hydronumerics works with out clients to ensure HydroHub integrates seamlessly into their overall water data management system. The internal HydroHub database can be run on Microsoft SQLServer, ORACLE or the open source PostgreSQL depending on client preference.




HydroHub uses sophisticated numerical models to forecast the state of your aquatic system. Catchment inflows can be simulated with a number of catchment models including XPSWMM, HSPF or Source catchments. HydroHub can run weather forecasts using the Weather Research and Forecasting (WRF) Model and simulates the hydrodynamics, water quality and biochemistry of surface waters using the Aquatic Ecosystem Model 3D. Simulation results can be used to guide the decision making process for both short-term events and long-term management decisions. Hydronumerics works with our clients to bring additional models into the HydroHub framework as required.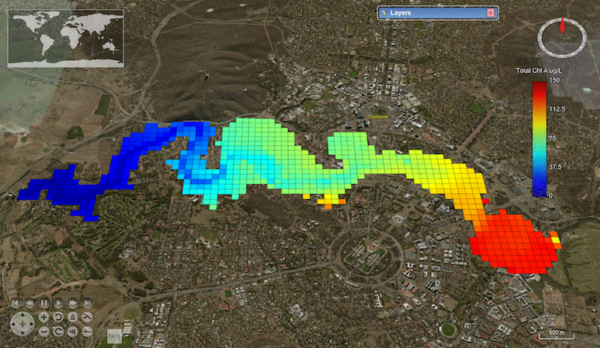 Close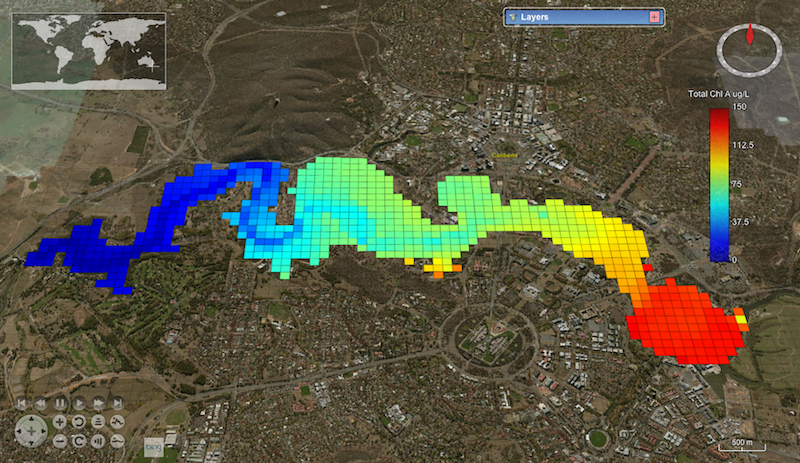 Scenario modelling of Total Chorophyll A in Lake Burley Griffin
HydroHub Download
Available only to HydroHub full Decision Support Systems Clients
You can login Here